Welcome to the end of the rainbow.
You may now fill your pot with glorious gems.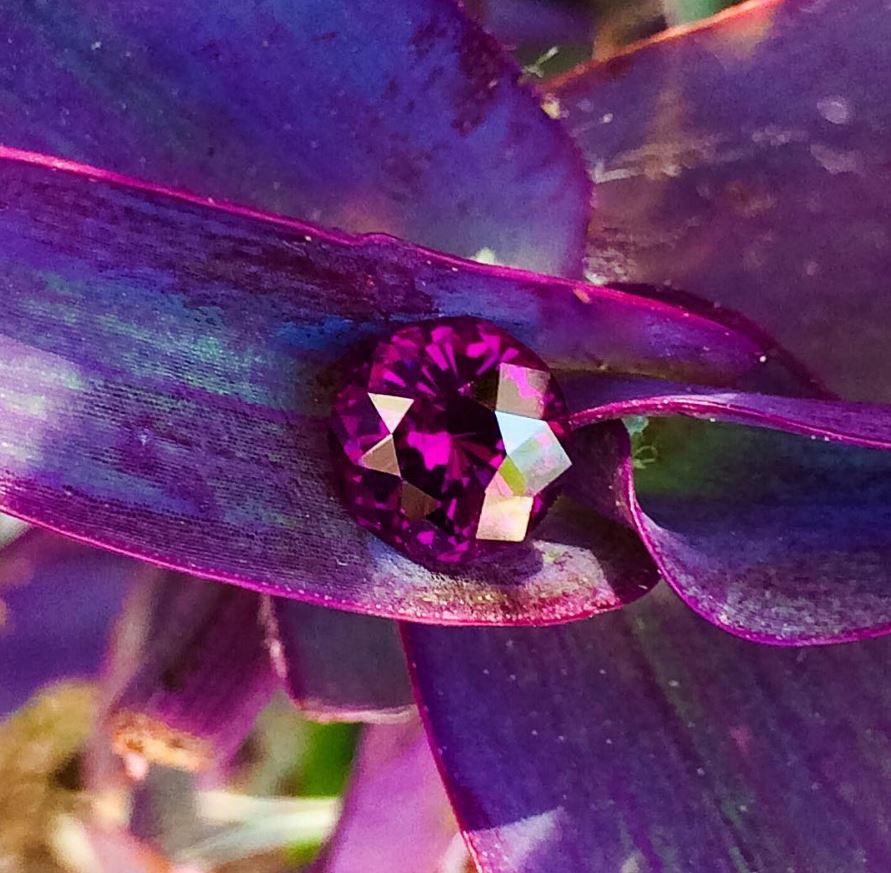 New to this side of town?
Mahenge Garnets bring the sparkle and luminescence of a gemstone to life!
The vibrant array of colors and spectacular dispersion is unlike any other gemstone on the market today.
These radiant gems exhibit a variety of colors from rich plums and pinks to the elusive and highly-sought after peach. The soft peach color is the most sought after shade of the Mahenge Garnet colors, and have become nearly impossible to find.

Mahenge Garnets hail from Mahenge, Tanzania, and the material is no longer available or being produced. Each stone is hand-selected and hand-faceted to be of the utmost standards. These beautiful, showstopping gems are a great addition to any jewelry collection, or even as a true collector gemstone. Stop by and see us at a show to experience the glow of these sparkling stones in person. You won't be disappointed! AND we are having a HUGE sale on them!
of our colorful and enticing inventory.
(no napkin required)
We have mineral specimens too! Message to inquire.